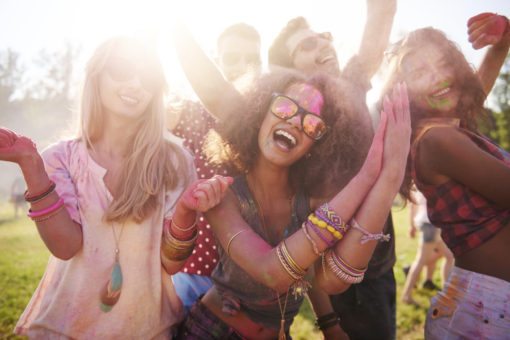 Heatwave Essentials
With the heatwave in the UK not looking like its going anywhere we have the products you need to keep you safe in the sun and the products to help you relax during this beautiful weather.
Sun Cream Sachet:
Everyone should consider taking a sachet of this sun cream to protect yourself. Don't add sunburn to your list of Festival Experiences. 1 sachet contains enough sun cream to do your face,neck and arms! @£0.75 per sachet you cant really go wrong.
Body & Face Cooling Spray:
Beauty Formulas Body & Face Cooling Mist quickly cools and refreshes you in all hot weather conditions. Instantly stimulates and revives the skin. Use regularly and as often as required. Ideal for use on hot days, humid nights, sunbathing, during and after sports. Suitable for all skin types. Perfect to keep in your bag this summer to make sure you stay cool!
Refresh Towels:
Refresh Towels have been produce using the highest quality thread and obtain 100% cotton fabric, which have softening, purifying and unique quality, particularly when used on human skin that no other fabrics can match. Perfect to have in your bag for after you've been in the sun all day and want to have a quick freshen up!
• 100% Pre Moistened Cotton Towels with Aloe Vera & Essential Oils.
• Large 12 * 28 x 82 x 43; size.
Umbrella Hats
These crazy umbrella hats will bring a smile to other festival goers face. They will keep the sun and the rain of your head so no need to worry about your hair getting ruined if it rains! knowing the normal British summer it will more than likely rain! @ £3.99 each they are an absolute bargain!